David Bond
Senior Principal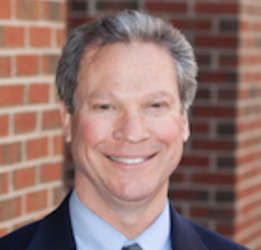 areas of expertise
Executive Coach

Facilitation

Training

Teambuilding

Retreat Leader
David Bond is an international facilitator, consultant, executive coach and retreat leader, who works as a catalyst for substantive leadership change. He has worked in Asia, Africa, the Americas and Europe and draws on over 20 years global experience with executives, leadership teams and organizations in transition.  David's focus is on personal leadership, leading across differences and enabling the courageous conversations that matter. He is particularly skilled at working with the complex, relational aspects of leadership and change, overcoming immunity to change, harvesting multiple perspectives and leveraging diversity. He models leadership driven by deep purpose and the belief that serving the common good serves businesses and organizations.
Ensuring we have the courageous conversations that matter
David's clients and programme participants have come from a variety of organizations and industries, such as the European Central Bank, Duke University Hospitals, ING Bank, Ernst and Young, Carolina Performing Arts, Shell, Philips, Unilever, Nestle, Old Mutual, Momentum, Barclays, Liberty Holdings, the German Development Cooperation, National Health Service (United Kingdom), Johnson & Johnson, Abu Dhabi Civil Service, Heineken, Gulf Drilling International, World Youth Organizations and the United Nations. David has also had international leadership roles in the educational sector.
David is currently based in the USA; he works independently and in association with major consultancies and business schools (for example, Duke CE; Kenan-Flagler Business School-UNC, Erasmus Center for women in Organizations, The Netherlands; Graduate School of Business, Cape Town, and Witten Business School, Germany). David is currently working on a range of senior leadership programs in the Healthcare and Financial Services sectors, in the USA and mainland Europe.
Consultation Request
If you'd like a consultation, please start by completing the form:
Deprecated
: Function create_function() is deprecated in
/services/webpages/p/i/pinnacleleader.com/public/wp-content/plugins/contact-form-7/includes/formatting.php
on line
54
Deprecated
: Function get_magic_quotes_gpc() is deprecated in
/services/webpages/p/i/pinnacleleader.com/public/wp-includes/formatting.php
on line
4796
Deprecated
: Function get_magic_quotes_gpc() is deprecated in
/services/webpages/p/i/pinnacleleader.com/public/wp-includes/formatting.php
on line
4796
Deprecated
: Function get_magic_quotes_gpc() is deprecated in
/services/webpages/p/i/pinnacleleader.com/public/wp-includes/formatting.php
on line
4796
Deprecated
: Function get_magic_quotes_gpc() is deprecated in
/services/webpages/p/i/pinnacleleader.com/public/wp-includes/formatting.php
on line
4796
Deprecated
: Function get_magic_quotes_gpc() is deprecated in
/services/webpages/p/i/pinnacleleader.com/public/wp-includes/formatting.php
on line
4796
Deprecated
: Function get_magic_quotes_gpc() is deprecated in
/services/webpages/p/i/pinnacleleader.com/public/wp-includes/formatting.php
on line
4796
Deprecated
: Function get_magic_quotes_gpc() is deprecated in
/services/webpages/p/i/pinnacleleader.com/public/wp-includes/formatting.php
on line
4796